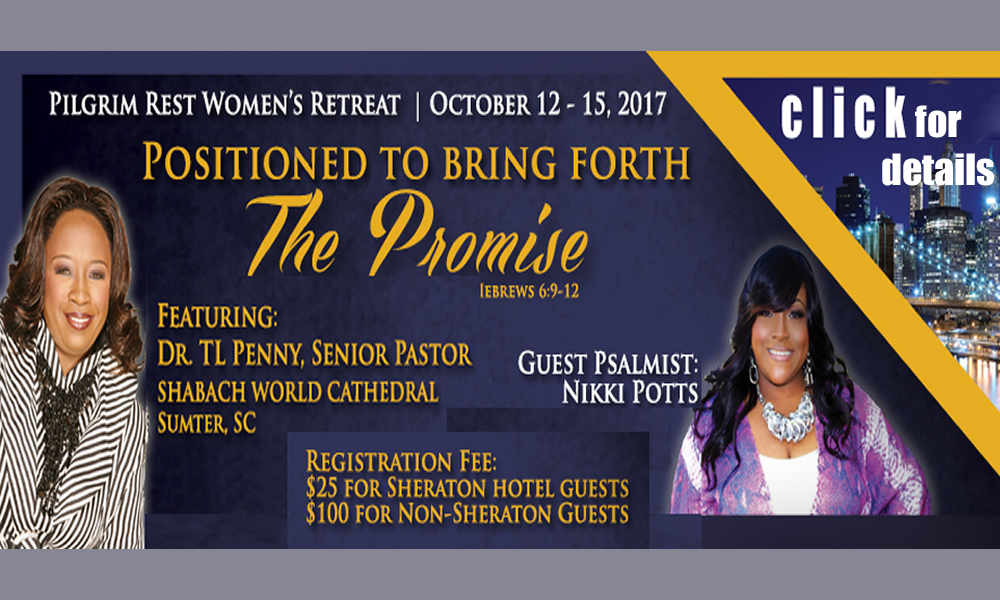 WOMEN'S MINISTRY
Ministry Leader: Sister Carmen Green
"Brethren, I count not myself to have apprehended: but this one thing I do, forgetting those things which are behind, and reaching forth unto those things which are before, I press toward the mark for the prize of the high calling of God in Jesus Christ." Philippians 3:13-14
WOMEN OF WORTH VISION
To assist women in realizing their fullest potential in every area of life. (Proverbs 31: 10 - 31)
WOMEN OF WORTH MISSION STATEMENT
Pilgrim Rest Baptist Church Women's Ministry, Women of Worth, seeks to enlighten and empower EVERY woman at all ages and stages of life. Women of Worth provides opportunities for growth through sound teaching of the gospel, forums and educational sessions on today's issues and outlets for fellowship. The Women's Ministry meets each month on 1st & 3rd Tuesday mornings at 10:00 AM in the Word Center, Room 305 (Day Ministry) and 3rd and 4th Wednesday evenings at 6:30PM in the Sanctuary (Evening Ministry).
Women of Worth, In 2017, we will continue to Occupy All Streets, remembering that God has placed great Spiritual Gifts and Talents in His people. There is great "Power" within the people of God to "Go All the Way" in His will and through the power of The Holy Spirit. "Even though we speak like this, dear friends, we are confident of better things in your case - things that accompany salvation. God is not unjust; He will not forget your work and the love you have shown Him as you have helped His people and continue to help them. We want each of you to show this same difference to the very end, in order to make your hope sure. We do not want you to become lazy, but to imitate those who through faith and patience inherit what has been promised." Hebrews 6:9-12 It is God's expectation that we celebrate the "Power of One" to utilize our Gifts when we are in "our spot". Being strengthened with a "renewed mind" The Lord will help us to maximize our Gift when we have "stirred up the Gift that is in us." "For this reason I remind you to fan into flame the Gift of God, which is in you through the laying on of my hands. For God did not give us a spirit of timidity, but a spirt of power, of love and of self-discipline."
II Timothy 1:6-7
Be Blessed and Be a Blessing!!