COMPUTER KIDS CAMP
Komputer Kids is pleased to announce open registration for our summer computer camp. We are celebrating our 34rd year of exposing youth to STEM. Co-sponsors for this year's camp include Arizona Community Foundation, Phoenix AKARAMA Foundation, Alpha Kappa Alpha Sorority Inc., PepsiCo, Arizona State University and KomputerED Tools, llc. • We are looking for teachers and teacher assistants. We are seeking volunteers to serve as teacher assistants (Pre-Bits, Bits, Bytes). CLICK FOR SIGN-UP DETAILS
Please Contact Karen Crawford for more information. karen@komputeredtools.com
Volunteer and Help a Child Become a Better Reader
In 2015, only 30% of Arizona's fourth grade students were reading proficiently. You can help change that. AARP Experience Corps in partnership with Read On Phoenix need adult volunteers to help children strengthen their fluency and improve their reading skills by 3rd grade. Become involved and help our students grow a love for reading. What? Experience Corps Phoenix Information Session When? Wednesday, June 7, June 21, or July 5 at 11:00am Where? Burton Barr Library: 1221 N Central Ave, Phoenix, AZ 85004 For more information, visit phoenix.gov/education, call 602-256-4388 or email ecphx@phoenix.gov Twitter: Volunteer & help 1st-3rd grade students become better readers. Learn more @PhxLibrary on June 7 & June 21, 11am. Call 602-256-4388 Facebook: Become a volunteer tutor with AARP and the City of Phoenix to help 1st-3rd grade students become better readers. Learn more at Burton Barr Library on June 7 & June 21, 11:00-12:30pm. Call 602-256-4388 or email ecphx@phoenix.gov for more information.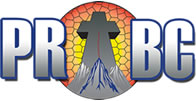 PILGRIM REST EDUCATION ENRICHMENT IS SEEKING VOLUNTEER ASSISTANCE FROM RETIRED EDUCATORS
If you are looking for a place to serve in education, please email education@pilgrimrestphx.org
PILGRIM REST YOUTH MINISTRY & CHILDREN'S MINISTRY VOLUNTEERS NEEDED
CHILDREN'S MINISTRY is seeking volunteers to serve as storytellers, classroom teachers, or classroom assistants.
If you're looking for a place to serve with Passion and Gladness, please email sstafford@pilgrimrestphx.org
ST. MARY'S MOBILE FOOD BANK VOLUNTEERS NEEDED 4TH SATURDAYS @ PRBC
GIRLS FOR A CHANGE VOLUNTEERS NEEDED
Girls For A Change is a social change program that supports girls in fully developing their voice, ability and problem-solving capacity to realize their full potential. This program:
Values girls as powerful and unique resources for creating social change

Reinforces the process of creating social change

Empowers girls to be innovative, risk-taking and visionary to make change in their communities

FLORENCE CRITTENTON VOLUNTEERS NEEDED
Florence Crittenton offers many rewarding, creative and exciting volunteer opportunities; and each and every one allows you to play an essential and personal role in improving the life of Arizona's youth.

HANDS-ON AMERICORPS VISTA
We are proud to manage a team of AmeriCorps VISTA (Volunteers In Service To America) members. These individuals dedicate a year of their lives to serve full-time in nonprofits and government agencies.