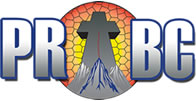 EDISON-EASTLAKE NEIGHBORHOODS COMMUNITY CLEAN-UP
Sign up now to volunteer! For the Edison-Eastlake Choice Neighborhoods Community Clean-Up!
When: Saturday, October 14 from 7:00 A.M. – Noon | Where: Registration and breakfast in the St. Luke's Medical Center parking lot
CLICK HERE TO REGISTER: or 602-256-3493 All volunteers receive breakfast and lunch. First 200 registrants receive a free t-shirt!
PILGRIM REST TAX ASSISTANCE PROGRAM (VITA)
Tax preparation assistance needed for this seasonal program - site coordinators, tax preparers and accountants, and other assistants needed. Please call church office at 602-258-0831.
PILGRIM REST EDUCATION ENRICHMENT IS SEEKING VOLUNTEER ASSISTANCE FROM RETIRED EDUCATORS
If you are looking for a place to serve in education, please email education@pilgrimrestphx.org